Latest News
Babcock 10k, Edinburgh Marathon and 1/2 , Joint League, West Highland Way, Campbeltown 10k, Open Graded, Chris Bennett's European Tour and Parkruns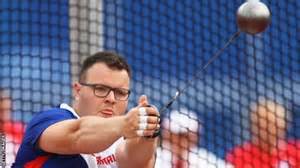 The final race of the Babcock Series took place over a new course on Glasgow Green on Sunday. Bellahouston Harriers supplied the winner with Jack Heathwood winning the last race of the series in a time of 32mins 10secs. First home for the club was Fergus Donnelly, who again posted a PB performance, leading the men's to a second-place team prize. Sonia Samuels made the trip from England to add the Shettleston title to her win in Helensburgh in early May. She just missed the course record but placed an fantastic 9th overall in a time of 34.18. Ruth Joss was first lady home for the club in a time of 38.42.
Full results can be found here
The race series cannot take place without the sponsors of the series and the club is grateful to Babcock ,Start Fitness, Tunnocks and Arnold Clark for their support.
Organising such an event takes many hours and a mayor effort from club members. Many thanks to everyone who put in the work to make the event a success.  
It was another weekend to ask the questions where do you not find a Shettleston vest ! Peter Avent  continued the clubs recent success in Marathon events taking 2nd place in the Edinburgh Marathon with a time of 2.21.29. This puts Peter in the top 5 in Scotland this year. Also running the marathon was Iain Burns (M40) who recorded a time of 3.09.54. In the support ½ marathon race finishers for the club were Andrew Bryson 79.41, Andrew Shields 83.47, Joe Haughey 1hr44.36 and Iain Gray 1hr49.23
Meanwhile at Grangemouth we had a number of athletes competing in the Joint League Match :
Jessica Grant 200m 29.99 PB; Adam Clifford 1500m 4.48.31; Joseph Reilly 1500m 5.01.04
Morgan Findlay TJ 10.82; Cole Kilpatrick 200m 25.70 ; Carson Graham 200m 400m H 68.73 and Javelin 22.65
Reports are just coming in of David Houston's solo run of the West Highland Way in under 22hrs – more to follow .
Matthew Turner was competing in the Campbeltown 10km finishing 1st place in a new record 33.02 , winning by over 2 minutes
Meanwhile on Friday night some young athletes headed to Livingston for the local club's Open Graded
In the discus saw Chloe Fox throw a personal best of 15.81m, the shot saw Abraham (8.40m) and Joseph (7.35m)Lanahan also threw personal bests. Abraham also jumped 1.37m in the High Jump. Lucas Millican ran 2.56.45 in the 800m.
Meanwhile Chris Bennett has been busy over the last 3 weeks competing all over Europe :
4th in Hammer 71.52m Forbach France 29/5/22; 3rd 72.62m Hallie Germany 21/5/22; 2nd 71.34m Balsta Sweden 14/5/22 
---
Parkrun
A much quieter Parkrun report this week due to the Edinburgh Marathon and Shettleston 10k being the main events.
Firstly it was across to the out and back course at Edinburgh where Holly Morrison took First Lady on the popular flat and scenic course.
At Tollcross Parkrun it was a final dash to the line between Justin Carter of Cambuslang and Mark McColl with Mark forfeiting first place by 5 seconds.