Latest News
Tom Owens selected for World Mountain Championships and other results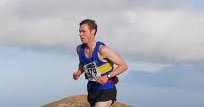 Tom Owens is no stranger to the international stage previously competed in the World Mountain Championships several times and place 4th in the World Trail Championships in 2015. After finishing 2nd in the Three Peaks race a couple of weeks ago his selection was confirmed this week to compete at Premana, Italy on August 6th. He will be joined by Murray Strain who beat him at the Three Peak race. Its worth noting Tom was well clear in this race but made a wrong turn and lost at least 5 minutes to Murray. Both of them are part of a very strong GB and hopefully will bring back some medals.
Congratulations to Tom on his selection
Friday night saw the Scottish 5km Road championships in Edinburgh. Not  many Harriers made the journey through to the Capital with our resources being pulled all over  the UK and further afield  this week. Shettleston Harrier's  athletes will be in Aberdeen ,London and Lisbon this weekend
First home for the club in Edinburgh was Ally McLeod making a rare appearance on the roads finishing 37th (15.50) followed by Paul Sorrie 64th (16.15) ,Lucas Cheskin 77th (16.28) and finally Christie Ford 48th lady.
Parkruns
Tollcross
Kasey Fraser 4th PB, Peter Conroy 9th, Theo Carter 14th, Elsie Hollywood 15th (1st Female), Oliver Cartwright 16th PB, Chloe Orr 32nd PB, Erin Ellor 44th PB
Springburn
Emma Purdie 58th, Eilidh Macleod 83rd
Strathclyde Park
Charlene Manley 8th (1st Female)
Please remember the second race of the Babcock series takes place this Thursday Night at Dumbarton .Club members can get a discount on their entry .Entries will be taken on the night .Spread the word about this fantastic series which only works because Helensburgh AC, Dumbarton AC and Shettleston Harriers have worked together.