Latest News
Sport Council Awards, Scottish Students XC, Musselburgh 10k & Parkruns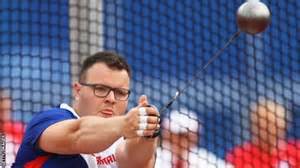 Congratulations to Chris Bennett who was awarded the best international performance at the Glasgow Sports Council Awards. Chris had an impressive summer season competing for Scotland and GB and achieving the Commonwealth Games Qualifying Standard a number of times
Also, congratulations to the Milnbank Sports Hub and especially John Gormile who were awarded the Impact Award. The award given as the best example of how a change within the organisation has led to significant improvements for athletes, coaches, officials, volunteers or the local community. We certainly cannot thank the Hub and John enough for their support to the club over the last year.
At the Scottish Students Cross Country Championships in Edinburgh Jamie Burns running for Glasgow University placed 3rd and lead his university to the team title .
Musselburgh 10km – Three Shettleston Athletes travelled to the 10k with great success – Peter Avent 1st, Chris McGarrity 2nd and Master Athlete, Brian McGarrity 5th .
Parkruns
Tollcross : Simon Gay 8th, David Murphy 15th
Drumpellier Park : Adam Clifford 8th , Katie Woods 10th PB (1st F)
A big thank you to all the athletes who put their names forward for the West District Cross Country Championships – 64 – We believe a club record
---