Upcoming Events
Shettleston Harriers' Race Night Friday 22nd March 2019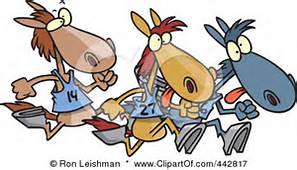 On the 22nd March 2019 7.00pm at Reidvale Community Centre, 13 Whitevale Street, Dennistoun, Glasgow G31 1QW when we hold our Annual Race Night. THIS IS OUR OWN FUNDING RAISING EVENT and we are looking everyone to get involved, this event helps us to do what we do and has helps to ensure we have keep our membership down as low as possible !!!

Buy a ticket £5 ( children free) – This includes a finger buffet
Get a company to sponsor a race – £50 or donate a prize ( £15 – £20)
Get a company to be the title sponsor -£200
Not coming ? Buy a horse -£5 ( you pick the name and if your horse wins you get a prize )
Contact Club President – Elaine Mackay at president@shettlestonharriers.org.uk or catch up with her at Crownpoint
Sports Centre on a Tuesday/Thursday evenings 7pm -9pm for more details.