All Time Bests and Rankings 1994 to 2018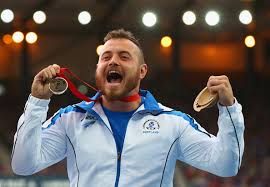 What was my best time in the 400m in 2015 ? Have I ever thrown further in the Javelin ? I have jumped further than 5.56m in the Long Jump , have I ? You can now check by clicking here. (Updated 18/9/18) The club's all time bests and the rankings for the last 24 years are now here for checking.
Young Athletes and Women's club records  (updated 18/9/18)
2018 has seen Mark Dry win his second Commonwealth Games medal when he finished 3rd in the Hammer at the Gold Coast, Shettleston Harriers' members have competed for Scotland, England, Northern Ireland, Eire and for Great Britain over the year.
Alex Mackay has been keeping the performances in Track and Field of all Shettleston Harriers for the last 24 years. If you notice any mistakes please let him know by emailing alex.mackay@shettlestonharriers.org.uk