Recent Results
Matthew Gilliespie 3rd in rankings, busy weekend for Young Athletes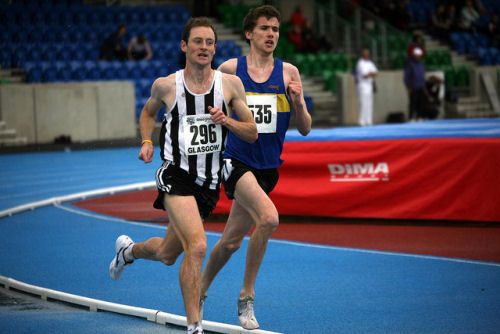 Matthew Gillespie raced to 3nd in the Scottish rankings over the 1/2 marathon behind World Championships marathon runners Callum Hawkins and Robbie Simpson. Continuing the international feel to the club Matthew finished 9th in a time of 66.18.9 in the Airbnb Brooklyn NY 1/2 marathon over the weekend.
Meanwhile Shona Crossan and Kara Thompson made the long trip to Inverness for the Throws Grand Prix. In bad weather conditions Shona throw 11.67 (Shot) and 32.65 (Discus) with Kara throwing 9.91 (Shot) and 28.33 (Discus).
On Sunday the Young Athletes made the trip to Grangemouth for the YD League . The unofficial results show that club athletes put in some great performances with at least 35 personal bests. When the official results are made available they will be put up on the web.