Recent Results
Liverpool Cross Country, Masters International and the Weekly Roundup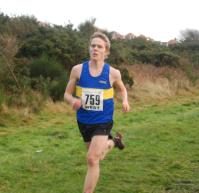 Lachlan Oates has yet another Scotland call up to compete for his country in the UK European Cross Country trials next weekend in Liverpool .He joins a very strong team which includes Olympic athletes Andrew Butcher. His dad ,John Oates , has also been on international duty this weekend in Derry (Ireland), competing in the British Masters Cross Country International . John finished 18th in his first Scottish International call up in the M55 age group. He was joined in Ireland by Denis Williams who finished 24th in the M50 age group.
The usual round of Park runs took place this weekend
Tollcross
6th David Woods PB
7th Charelne Manley (1st F)
16th Erin Ellor PB ( 2nd F)
24th Deborah Donnachie (4th F)
Edinburgh
1st Peter Avent
Springburn
32nd Chris Graham
93rd Chloe Fox
Meanwhile at the Livingston Cross Country event at Dechmont Law Park, Katie Woods finished 6th over the 1.3k course in 6.16 in the Under 11 girls event, well done Katie.
This coming weekend as well as Liverpool Cross Country Race we will see all age groups out at Drumpillar Park for the Lanarkshire Cross Country, PLEASE NOTE PRE ENTRY ONLY. Entries close on the evening of Monday 20th November, please email or text Alex Mackay  as soon as possible if you wish to run.